Top 10 Tuesday is a weekly meme that is brought to us by The Broke & the Bookish. Check out the topic list
here
.
Today's Top 10 Tuesday is a throwback for which I am thoroughly thankful. This week we can go back and choose any topic we might have missed in the past and do it this week.
There are a great many to choose from. I think we need this topic more often! In the end, I narrowed it down to Top 10 Books I Wish Were Made Into Movies.
10. The Five Stages of Andrew Brawley by Shaun David Hutchinson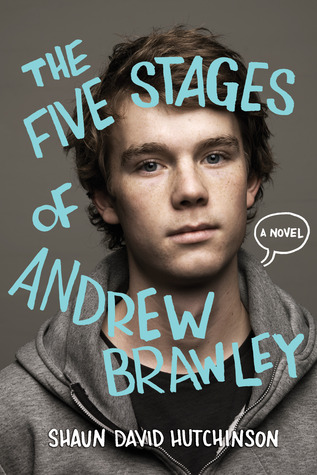 One of the few books to ever actually make me cry, this book needs to be picked up by some indie director ASAP. It has a lot of sadness, sure, but there's actually redemption and a somewhat decent ending, which you usually don't find. It's a one or the other sort of thing, but the author here gave us the whole package for which I am very grateful. Another plus? It's a grand LGBT+ story.
9. Dash & Lily's Book of Dares by Rachel Cohn and David Levithan
These two authors do well with sending a pair of teenagers on wild jaunts around the city. After seeing Nick & Norah's Infinite Playlist and what a cool movie that was, I think could be another fun adaptation. I don't think it would be a huge hit, more like a cult classic type of film, but release it around Christmas with a killer soundtrack and the right people cast, you'd do more than well enough to justify a release. Plus, a scavenger hunt through NYC? That just sounds like fun.
8. Eleanor & Park by Rainbow Rowell
Besides the sheer amount of awesome that would be the soundtrack to this film, there's a lot of the typical adolescent romance that serves well in a movie so it would probably do fairly well (aka y'all should be making this NOW). I'm curious to see if they'd get the casting right because a lot rides on the key differences of Eleanor and Park (she her red hair and slightly large frame, he his half white half Korean appearance).
7. The Dresden Files by Jim Butcher
A proper series of movies would do wonders for The Dresden Files. While the television series was just okay, can you imagine how this would be if it were a proper movie franchise? There's wizards, fairies, a zombie dinosaur, and a ton more of the most insane fantasy creatures you'd ever hope to come across.
6. The Ocean at the End of the Lane by Neil Gaiman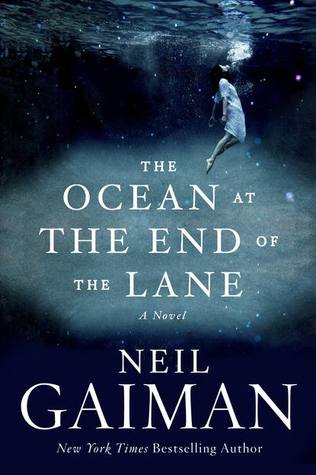 This has a lot of the creepiness of Coraline, but I think this really takes it one step further into your psyche and could really be terrifying. Whether it was live action or whether the same company that produced Coraline (Laika, if I'm correct), it would be satisfying to indulge in on a mid-autumn afternoon.
5. The Lie Tree by Frances Hardinge
I see this as a PBS movie. It's dark, oh boy is it, and it really makes you question perception, how well you really know someone, especially those closest to you, and what you'd do to discover the truth.
4. Saga by Brian K. Vaughn and Fiona Staples
I'm not sure whether a live action movie would work for this, but an anime would be just fine with me. A series of OAVs? That'd be amazing. There's a lot of story to tell and it's bloody and graphic at times, but it also has a lot about family and what you'll do for them before it's all over.
3. Learning to Swear in America by Katie Kennedy
I see this as some kind of fun rom-com end of the world picture. I'm not sure who would play who, but they'd have to get the chemistry just right because a lot of the story would depend on it.
2. And I Darken by Kiersten White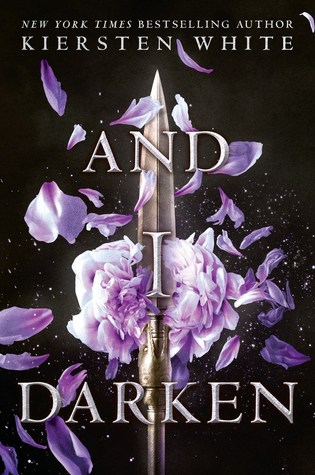 This would be an amazing alternative to all of the male led movies with sword fights, huge battles, blood thirsty moments, etc. A girl at the helm of such a flick would be amazing. My only hesitation about it would be the filmmakers making the lead too sexy and oh my god it is so not about that. Sex has nothing to do with Lada's story. It's about her strength, her ferocity, her ability to defeath both warriors and societal expectations.
1. The Night Circus by Erin Morgenstern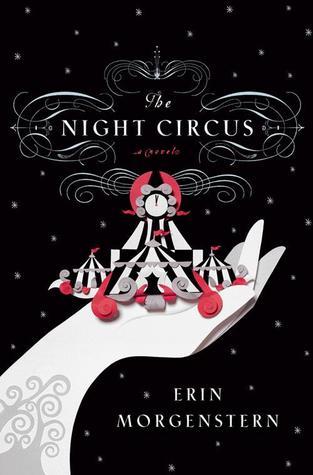 This one would probably need the biggest budget to pull off all the special effects, especially once you get into the circus proper, but it would be magical and amazing and worth it, I think.
All pictures, quotes, and videos belong to their respective owners. I use them here solely for the purpose of review and commentary.