Beauty and the Beast is, hands down, my favorite Disney movie and has been ever since I saw it as a child. I relate to Belle a lot, wanting to move away from her small town and see the world, not to mention her being a bookworm. When I discovered there was a book tag, I thought I'd do it so there'd be one bright spot today as this post will be live on Black Friday in the US.
I saw this tag originally on T
he Bibliophile Girl written by Kirsty. The creator of this tag is another blogger, also called Kirsty, and she writes at Kirsty and the Cat Read.
'Tale as Old as Time'
A popular theme, trope or setting you will never get bored of reading.
It's overused, I know, but I don't mind so much the trope of the Chosen One. As long as it's done well, I mean, it's still an exciting device to use and has been for hundreds of years. You've got the classic Greek heroes to more modern examples like Luke Skywalker, Harry Potter, and countless young adult heroines.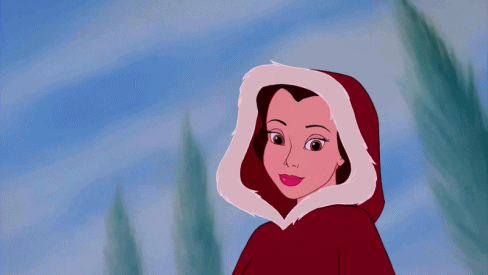 'Belle'
A book you bought for its beautiful cover that's just as beautiful inside too.
All of Brian Selznick's books are beautiful, but this was my first. The cover is beautiful, especially with the clockwork detail beneath the title, but it's defining beauty is when you look between the covers. It's a combination of the written word and the illustrations within telling the story of an orphan boy living in a Paris train station, keeping all of the clocks working, that make the magic come to life.
'Beast'
A book you didn't expect much from but pleasantly surprised you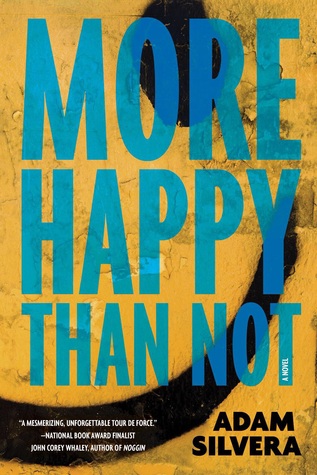 I received this book as a part of my OwlCrate subscription last year and only got around to reading it this year. At the time that I received it, I think that I looked at it and thought that it wasn't something I would have picked up myself, so I wasn't sure what I was going to think about it.
I was very happy when I did finally read it because it turned out to be a four star read and one of my favorite reads of the year. There was a lot of emotion in it and the plot twist near the end was so heartbreaking that I actually found myself in tears. While that doesn't sound like a good thing, it really is and I'm hoping to share it with as many people as possible now.
'Gaston'
A book everyone loves but you don't
I see this graphic novel get recommended a lot and I know it is well liked. My husband has read the first few volumes and likes it a lot. I read the first volume but I just could not get into it. The art is done nicely enough, but the story felt sluggish and boring.
'Lefou'
A loyal sidekick you can't help but love more than their counterpart
Samwise Gamgee never got near enough credit in Lord of the Rings. He carries Frodo through most of the journey, emotionally, figuratively, literally at the end. He's a supportive figure and does what he can for Frodo, even when he sees Frodo veering toward a dark place (i.e. when Smeagol shows up).
'Mrs. Potts, Chip, Lumiér, and Cogsworth'
A book that helped you through a difficult time or that taught you something valuable
The Weight of Zero
by Karen Fortunati taught me something valuable, in that it is possible for fiction to get a mental illness portrayal correct for once. A lot of the time the author either gets the facts completely wrong or
over exaggerates
a facet of the illness to the point of absurdity and offense. Ms. Fortunati, while writing about a difficult topic (bipolar disorder), showed me that she cared and that there was someone out there was strove to get it right.
'Something There'
A book or a series that you weren't into at first but picked up towards the end
The first time I tried to read A Series of Unfortunate Events I remember disliking it a great deal, but I tried again this year and have so far been enjoying each volume more than the next. I think the humor was lost on me as a child. I've gotten a bit more expansive as I've gotten older in terms of what I find funny. Dry humor is much more pleasing to me, for example, so bring on the rest of the Unfortunate Events.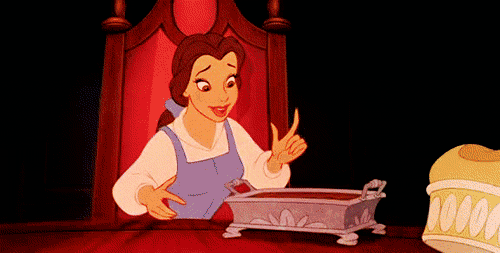 'Be Our Guest'
A fictional character you'd love to have over for dinner.
There are so many to choose from, but the first one that comes to mind is Albus Dumbledore at Christmas Dinner. Any time I read about him at Christmas Dinner with the Hogwarts students, he always sounded like a fun person. There were times when he was at the head table, but in Year Three he sat at the small table with everyone and made them all feel welcome. For all the problems I had with him regarding Harry over the years, he does know how to treat his guests at the holidays.
All pictures, quotes, and videos belong to their respective owners. I use them here solely for the purpose of review and commentary.