Top 10 Tuesday is a weekly meme that is brought to us by The Broke & the Bookish. Check out the topic list here.
This week's topic is a freebie, but a guided one: it's all about film this week. It's about our favorite movies, our favorite actors or actresses, favorite film genres, etc. You can pick literally anything and if you think it's difficult to pick your favorite book, then add about 10 points for movies because oh lord did it take me ages to decide on a topic much less on the top ten works!
My choice was finally narrowed down to Dame Maggie Smith. She is one of my favorite actresses ever and has been for years, even before she was cast as Head of Gryffindor Minerva McGonagall. Today I'll share with you my top ten favorite roles of her, taking from her film and television career.
10. Gunilla Garson Goldberg, The First Wives Club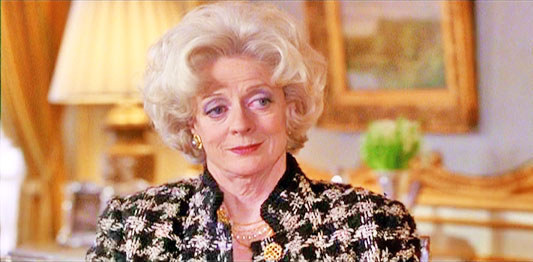 I love it when Maggie Smith is the brains behind the operation and if I remember correctly, she's not only THE first wife, but she's been around long enough to accumulate the wealth and wisdom of a second, thirs, and fourth wife. Do not mess with Gunilla!
9. Caroline Benett, Divine Secrets of the Ya-Ya Sisterhood
This was a funny yet emotional role. There's a lot of internal stuff that she had to deal with regarding this character, a lot of secrets, and she handled them well.
8. Janet Widdington, Ladies in Lavender
I love this role most because I got to see Maggie Smith work beside Judy Dench. Their work together, along with the musical background of the film, made it a beautiful film.
7. Agatha, Nanny McPhee Returns
Her role was small in this film, but it was lighthearted and quite funny. She was a bit loopy as the owner of the shop where the mother of the main characters worked, but her role was so much more entrenched in the Nanny McPhee story than you realize at first. You only realize who she actually is at the very end of the film and I think it's revealed beautifully.
6. Muriel Donnelly, The Best Exotic Marigold Hotel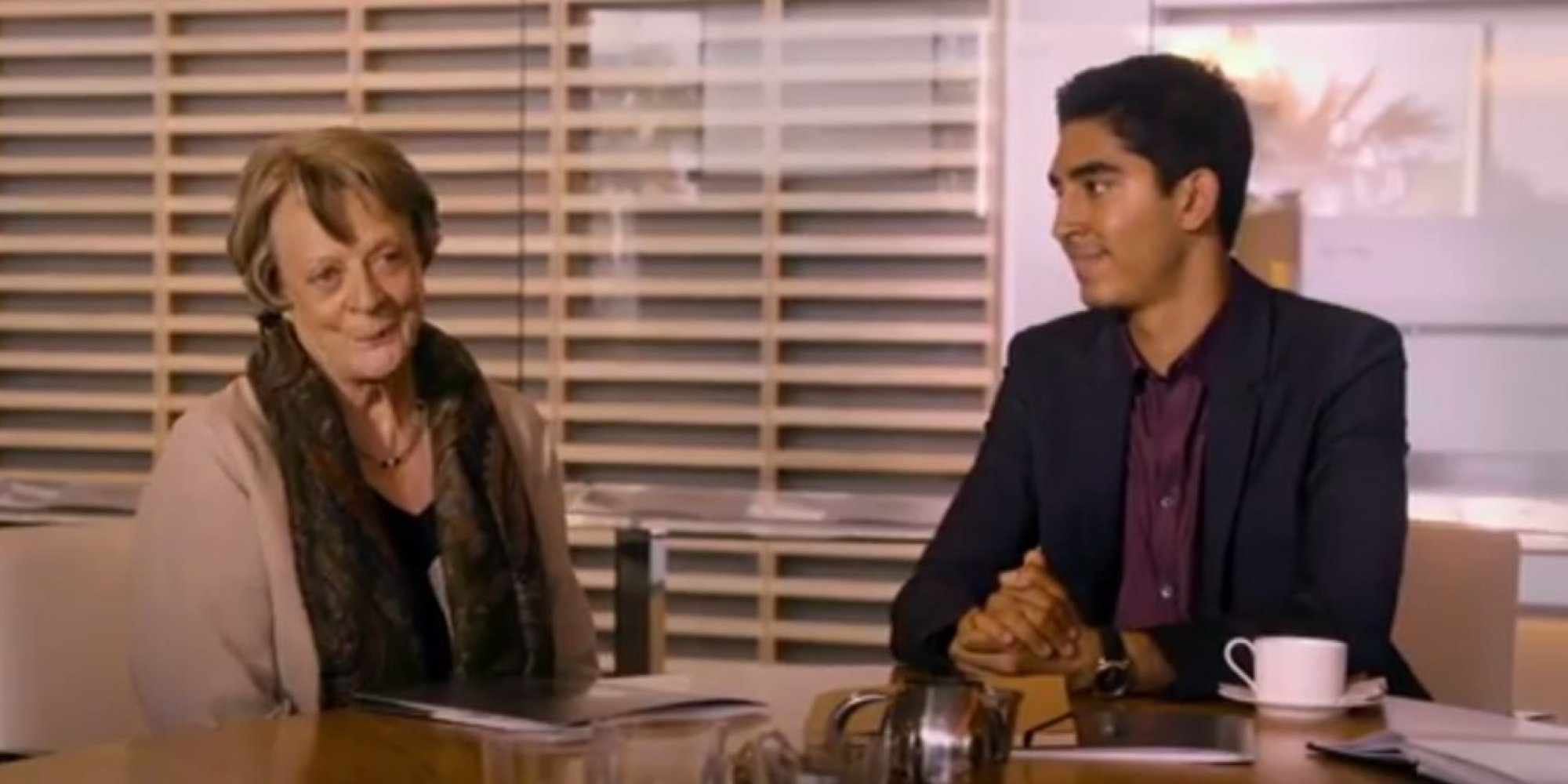 Muriel Donnelly is the character on this list that, I think, makes the greatest strides as a person and Maggie shows her journey from a crabby, xenophobic woman to someone that overcomes their feelings of abandonment in order to find person in later life. I have yet to see the sequel to this movie to see how Muriel fares there, but if her trajectory in the first film is any indication, I see Maggie carrying her along quite well.
5. Reverend Mother, Sister Act/Sister Act 2
I didn't even realize this was Maggie Smith until a few years after I'd first seen this movie. Maggie Smith's character, the Reverend Mother, is rather abrupt in the first movie. She's stern, quite like the Dowager Countess but without the snarky humor. Things get slightly less tense in the second movie when things move from the convent to a Catholic school and she's charged with saving it. It's a lighter movie that lets not only her, but the rest of the nuns shine in their humorous rolls.
4. Granny Wendy, Hook Granny Wendy is such an important character in this course of this story, but doesn't really play that big of a part on the screen. It's more of a backstory, really, in how she interacted with Peter before the movie starts, but Maggie plays her well. She exudes this wisdom that Granny Wendy would be expected to have, this knowledge of all the stories she's collected over the years, the children she's interacted with in the course of her welfare work. I could see her perfectly in that line of work.
3. Dowager Countess, Downton Abbey
The Dowager Countess is among my favorite characters of all time. She has a pure snarky energy about her that I love and envy. Maggie Smith delivers her lines perfectly and is somehow able to keep a straight face while doing so.
2. Minerva McGonagall, Harry Potter series
Maggie Smith is the best choice to have played Minerva McGonagall. I'm sure I would have been alright with whomever had been cast, but she embodies McGonagall in all of her glory. She has her stern look down when the students are in need of a talking to, but she also has the capacity for great kindness. This is demonstrated especially in
Order of the Phoenix
when, regardless of how she felt about Trelawney beforehand, she defended her against Umbridge.
Maggie herself embodied this character particularly well in real life when she was filming
Harry Potter and the Half-Blood Prince
as she was seriously ill at the time, but decided to keep on going.
In character, the whole time! Marvelous.
1. Grace Hawkins, Keeping Mum
This was one of the single biggest surprises I've ever had when watching a movie. I think I picked it up because I was working at Blockbuster at the time and I had a free movie pass, so I figured why not. I won't say too much so as not to spoil the plot, but suffice it to say that Maggie Smith's character is much,
much
more than she seems.
The movie is funny, a bit crude in parts, and actually has some valuable lessons coming from not only Maggie Smith's character (Grace Hawkins), but from the vicar (played by Rowan Atkinson), his wife (played by Kristin Scott Thomas), and the people in their small village.
All pictures, quotes, and videos belong to their respective owners. I use them here solely for the purpose of review and commentary.