Top 10 Tuesday is a weekly meme that is brought to us by The Broke & the Bookish. Check out the topic list
here
.
Seeing as this is a Top 10 Tuesday post and not a list every book ever post (because, let's be real, I'm thankful for a lot more than 10 books), I've decided to list the top 10 books I remember reading or being read growing up. These books formed a reading love in me and thank the gods for them or who knows where I'd be now?
1. Madeline by Ludwig Bemelans
This is one of the earliest books I remember reading with my great-grandmother and grandmother. I can't remember the story word for word except the first two lines, but I remember loving to look at the watercolor-esque pictures and hear about these girls living in a big house together. I don't think I realized at the time that it was a boarding school.
2. Curious George by H.A. Rey
I can't remember the first time I heard this story, but I remember having an old Curious George doll growing up that I loved almost as much as my Lambie (most precious lamb doll ever!) so that's a high compliment for him.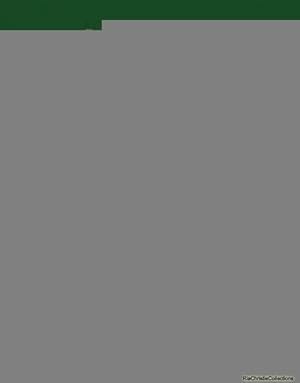 3. Fairy Tales of the Brothers Grimm
Every weekend I spent with my great-grandmother, she would read me a story before bedtime. Madeline was popular, but not so much as this volume of the Brothers Grimm. My favorite story was The Brementown Musicians.
4. Bread and Jam for Frances by Russel Hoban
I loved trying the different foods that Frances is exposed to in this book. They weren't anything extravagant or anything, but still simply delicious (eggs, spaghetti and meatballs, yum!).
5. Jumanji by Chris Van Allsburg
This sounded like a lot of fun, playing a board game that came to life. Realistically, though? Not so much!
6. The Story of Ferdinand by Munro Leaf
The sweetest little bull! I fell in love with Ferdinand and his simple nature, sitting all day beneath the trees and smelling the flowers. :)
7. The Story About Ping by Marjorie Flack
My aunt read this to me because it meant a lot to her when she was a little girl, so it's kind of a family favorite since it was first published in 1933. It's been in the family long enough to become our own kind of classic, so having a book that goes that far back is something to be thankful for because it's a connection with generations past.
8. The Stinky Cheese Man and Other Fairly Stupid Tales by Jon Scieszka
I barely remember this, but it was the first time I ever met an author way back in elementary school. The school organized a school trip to a reading and signing. That was the bug, I think, that started my love of going to bookish events.
9. The Mouse and the Motorcycle by Beverly Cleary
One of the first books I learned to read, I thought it was awesome that a cute little mouse could learn to ride a motorcycle. I'm sure there was some discussion of whether or not I could teach our hamster to do the same thing with a Hot Wheels, Luckily I was persuaded to keep reading Ralph S. Mouse books instead.
10. A Wrinkle in Time by Madeleine L'Engle
This was my favorite book of sixth grade and I was thankful that it was the chosen book that our class had to read. Sixth grade was the last year of elementary school, so we were experimenting with switching classes to get used to it. In the English class our teacher had us all reading this book aloud, but to be honest, I was reading ahead and had to be sure to keep my place so I could scoot back and read my piece when it was time. Not always successful. ;) I was thankful for this book because it made the whole transition period a lot easier to take.
All pictures, quotes, and videos belong to their respective owners. I use them here solely for the purpose of review and commentary.