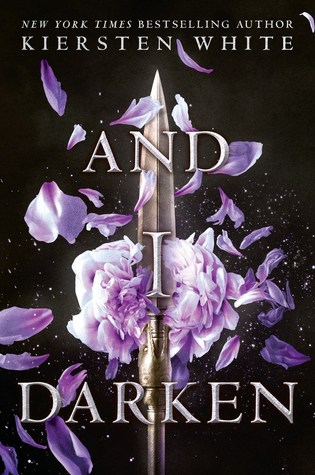 NO ONE EXPECTS A PRINCESS TO BE BRUTAL.





And Lada Dragwlya likes it that way. Ever since she and her gentle younger brother, Radu, were wrenched from their homeland of Wallachia and abandoned by their father to be raised in the Ottoman courts, Lada has known that being ruthless is the key to survival. She and Radu are doomed to act as pawns in a vicious game, an unseen sword hovering over their every move. For the lineage that makes them special also makes them targets.





Lada despises the Ottomans and bides her time, planning her vengeance for the day when she can return to Wallachia and claim her birthright. Radu longs only for a place where he feels safe. And when they meet Mehmed, the defiant and lonely son of the sultan, who's expected to rule a nation, Radu feels that he's made a true friend—and Lada wonders if she's finally found someone worthy of her passion.





But Mehmed is heir to the very empire that Lada has sworn to fight against—and that Radu now considers home. Together, Lada, Radu, and Mehmed form a toxic triangle that strains the bonds of love and loyalty to the breaking point.
Rating: 4 Stars
I received a free copy of this book from NetGalley in exchange for an honest review.
The summary says it all: no one expects a princess to be brutal.
Lada was a refreshing character because she has a savagery that made her more than what she appeared and made her wholly unique to me. She was still sympathetic as a character, but she tiptoed on the line that I see becoming more blurry these days. From another point of view, Lada might well be considered a villain and these days, readers and show watchers are being made to love these characters, to want them to be what they are and nothing more just so we can love them for it. If Lada is to be that kind of villain, then I embrace it because she was fantastic in this book.
Her brother Radu, while not my favorite character, acted as a good counterbalance to her strong personality, though that may not have worked out well for him, considering he's supposed to be the boy who's strong and fierce and he just isn't. He's a sensitive soul born in the wrong time and if he or Lada let's it, it's a time that will destroy him.
The storytelling doesn't linger too long to get to the heart of the story and takes it's time once there so you can enjoy it. I like that the author didn't hover over something terribly unimportant and make me groan while waiting for the next thing to happen.
And I Darken
is full of morally questionable characters I can't help but love, a few honorable ones that are too good for their world, and it has a story that I anticipate gobbling up each volume of until we get to what I'm sure is going to be a terrifying conclusion.
All pictures, quotes, and videos belong to their respective owners. I use them here solely for the purpose of review and commentary.