Top 10 Tuesday is a weekly meme that is brought to us by The Broke & the Bookish. Check out the topic list here.
This week's theme is all about books that are either historical or are set in the future. I like books that are either one of these, so I decided to combine them together.
I also realize there are a lot of books that are either historical or futuristic that I want to read, so those are thrown in here too. It's a lovely hodgepodge, don't you think?
Also, a great big thank you to
Aria Mia
for helping me with this topic. I was stuck figuring out some titles and she had great suggestions!
10. Code Name Verity by Elizabeth Wein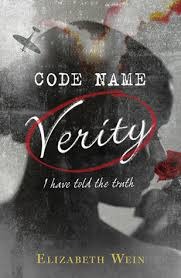 World War II. Female Spies. Everyone talking about it? Definitely worth a shot. This book has been recommended more than once and it's about time to give it a shot. I'm a big fan of this time period because it's interesting and terrifying and there's an endless amount of material to go through.
9. This Monstrous Thing by Mackenzie Lee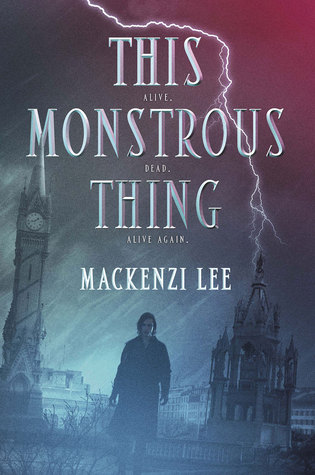 It's sort of historical, sort of futuristic: it's steampunk? This Monstrous Thing takes place in 1818 and sound so very spooky. I want to read this sooner rather than later, but I have a feeling it would make an excellent October read. Should I read Frankenstein before I read this book? Maybe, or maybe I'll just binge both in the fall. :D
8. A Madness So Discreet by Mindy McGinnis
A terrible time, insane asylums, and a mad detective?
Yes please! I will read this book this year and I have a feeling it will be one of the best (or at least the most haunting).
7. Passenger by Alexandra Bracken
It's historical, it's futuristic, it's present time, what else could it be but a book that needs to be on this list? Not only is there all sorts of fantastic in the book, but Etta plays the violin. It's a wonderful time, closing your eyes after reading a passage and imagining her playing a sad song on her instrument.
6. The Wrath & the Dawn by Renee Ahdieh
Shahrzad is one of the boldest women I've read about and her courage and her loving nature is one of the things that made this book so special. Taking place hundreds of year ago, I thought hearing about the world she lived in was beautiful and terrifying. I look forward to more of her story when
The Rose and the Dagger
comes out later this year.
5. Sense and Sensibility by Jane Austen
I've read most of Austen's work and obviously I know being a woman wasn't all that wonderful, but I think I might take a chance at living in one of her books (Sense and Sensibility is my favorite) if I could be guaranteed a Col. Brandon.
4. Doctor Who: Who-ology by Cavan Scott and Mark Wright
It's impossible to pick just one Doctor Who book. He fits both the historical and futuristic elements of this week's topic. Let's just put this reference book here and thank the stars that we have the Doctor in our lives. I still need to finish this book as it's quite hefty and it takes a bit of time to get through.
3. Cinder by Marissa Meyer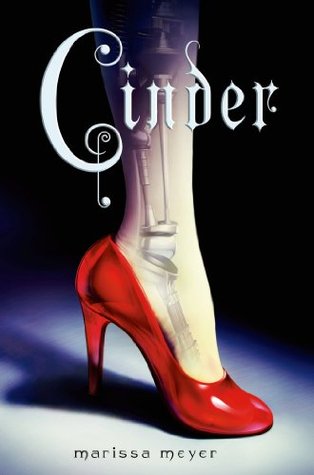 I am very excited to get to this book. The technology they have in this futuristic society is awe inspiring. I wonder what detail they'll go into? I especially want to know more about Iko (I want one!).
2. A Tree Grows in Brooklyn by Betty Smith
Turn of the century New York was an exciting time period, albeit not the nicest. Francie Nolan is one of my favorite literary characters and I admire so much of her: her attitude, her bravery in facing poverty, and her love of literature (seriously, she reads a book a day and wants to read all the book in the world!).
Honorable Mentions
Clockwork Angel by Cassandra Clare
Do Androids Dream of Electric Sheep? by Philip K. Dick
Legend by Marie Lu
1984 by George Orwell
1. The Chronicles of Narnia by C.S. Lewis
I'm fascinated by history in the early to mid 1900's and this book has both that aspect plus one of my favorite fantasy worlds in all of literature.
All pictures, quotes, and videos belong to their respective owners. I use them here solely for the purpose of review and commentary.