Top 5 Wednesday is a weekly meme hosted by Gingerreadslainey. Check out the Goodreads group here.
This week's topic gave me pause for about a minute. Once I had the first name on my list, all the others came pouring out of the woodwork. I only wish there was more room to include them all, but here are my top five favorite bad asses.
5. Anita Blake (Anita Blake, Vampire Hunter series)
For me, Anita was a huge bad ass, but only up to a certain point. I think she was her strongest through the first six or seven books, but after that, she (and the story as a whole) started going downhill.
4. Mercy Thompson (Mercy Thompson series)
Mercy goes through a lot of s*&# in this series. She has to deal with prejudice on multiple levels: she's a Native woman (at least partially), she's a female mechanic, and she's a shifter in a mostly werewolf society, all of this not to mention the emotional and physical turmoil she goes through while still managing to get the job done.
3. Myfanwy Thomas (The Checquy Files series)
Anyone who wakes up with no memory, manages to pull themselves together and go to work with a supernatural MI5, and manages not to lose their sanity/sense of humor deserves to be called a badass in my book. Myfanwy Thomas definitely makes this list and is one of my favorites to do so. She's got a lot of wit and I'm anxiously awaiting her next book.
2. Celaena Sardothien (Throne of Glass series)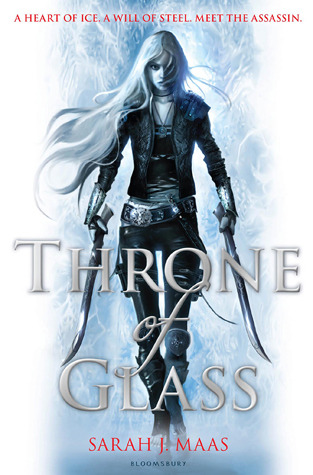 A teenage assassin that is one of the best at her job? She's feared by everyone because of her skills, but she's still a likable character.
1. Harry Dresden (The Dresden Files series)
Harry's got some mad skills and goes up against some of the most terrifying baddies I've ever read about. Add to that his personality, his kindness, all of the things he does for everyone he meets, the fact that he never backs down no matter the odds, and I think you'll agree he's got the top spot on this list.