Top 5 Wednesday is a weekly meme hosted by Gingerreadslainey. Check out the Goodreads group here.
Spoilers are the bane of any readers existence. However, what with the Internet being what it is, it is almost impossible to avoid them. Most BookTubers or bloggers will warn you, but that doesn't always happen.
Before I go on, I want to warn anyone reading that there is a huge possibility of spoilers in this post. I will do my best to talk around them, but be warned.
These are the top 5 books that were spoiled for me.
5. Fifty Shades of Grey by E.L. James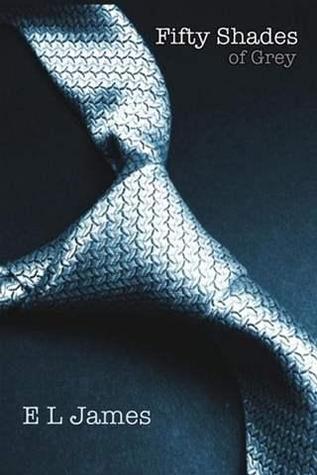 I am so glad that I was spoiled for this because it means I don't have to read through it and suffer myself. I don't think a single person I've spoken to has enjoyed this book and while I usually am annoyed with spoilers, in this case they were only saving me from the mud that was this series.
4. The Shop on Blossom Street Series by Debbie Macomber
Every once in a blue moon, my mother and I are reading the same series. It doesn't happen often as we have different tastes in books. However, this series was one of them.
She tends to skim books and thus finds things out faster than I do. The first few books in this series were spoiled for me and I was pissed. It only took a few times (and me shouting at her for spoiling huge things) to get it into her head not to talk about books until I was done and for me to learn to screen phone calls until after the last page. :D
3. The Fault in Our Stars by John Green
One I can't remember where I heard the spoiler, but long before I actually got to sit down to read this book I knew how it was going to end. I probably heard it at bookshops or read it online somewhere because the book is/was so popular that everyone was talking about it one way or another.
Luckily, I still enjoyed the book immensely, so it wasn't a spoiler I was really upset about.
2. The Shadowhunters Chronicles by Cassandra Clare
It's difficult when your partner is reading a series ahead of you because you have no interest in it yet, but it is more difficult when they're read all the books and you're getting interested but haven't the time to read it.
Over the years, my husband has read The Mortal Instruments and The Infernal Devices. In both instances I've asked him about key plot points, so yes the books were spoiled but I was asking for it in this case.
1. Allegiant by Veronica Roth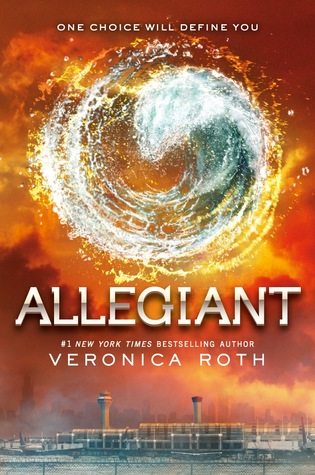 This one was the biggest and most disappointing. I don't remember who it was that spoiled it exactly, but it was a BookTuber that made no effort to warn of spoilers in her video. I know I don't follow her anymore and this is one of the reasons why. It was a spoiler in regards to what happens at the end of this book and it was the biggest kick in the face. I'm not sure when, or if, I'll ever read this series now.
All pictures, quotes, and videos belong to their respective owners. I use them here solely for the purpose of review and commentary.