Monthly Recommendations is a monthly meme created by Kayla Rayne and Trina. Each month features a different topic for us to recommend our favorite books for that month. Please stop by the Goodreads group to share your recommendations, check out other links, etc.
Halloween is one of my favorite holidays of the year. I've always loved books about paranormal creatures and this time of the year is when they get more popular and there seems to be a bigger crowd to talk about with about my favorites. It's also the best time to get new favorites, what with publishing companies releasing especially creepy book seasonally.
Below are some of my favorite books with paranormal creatures, whether they be vampires, ghouls, Frankenstein creatures, etc. Please let me know if you've read any of these, what you thought of them, or if you've got any recommendations of your own.
This Monstrous Thing by Mackenzi Lee
Creature: Frankenstein
I had the pleasure of meeting Mackenzi Lee at a book event a few months ago and had the chance to speak with her about her book. Her passion for the Frankenstein mythology was catching and encouraged me to add this to the top of my TBR pile. It's a good story whether you've read the original Frankenstein story or not.
Guilty Pleasures (Anita Blake#1) by Laurell K. Hamilton
Book Creatures: Vampires, Zombies
Series Creatures: Vampires, Zombies, Were-animals, Ghouls, Fey, etc.
This is the first book in one of my favorite series. I'm a few books behind now that it's at 25 books, but it has almost every kind of paranormal creature you can think of, too many to list here. Guilty Pleasures starts out fairly slow with zombies and vampires, but you get introduced to more creatures fairly quickly. Book #2, The Laughing Corpse, has a Lamia if I remember correctly.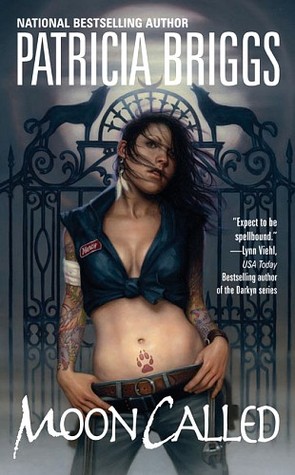 Moon Called by Patricia Briggs
Creatures: Walker, werewolves, gremlin, vampires
Mercy Thompson, the main character of this series, is a walker and a total badass. She's a strong character both physically and in temperament. There are more creatures that come into play eventually, but her finding out more about her heritage as a walker and dealing with her werewolf neighbor are two of the biggest plot points in the series.
Demon in My View (Den of Shadows #2) by Amelia Atwater-Rhodes
Creatures: Vampires, witches
The Den of Shadows series was one of my favorite series as a teenager, but none of them more so than Demon in My View. The main character is an author that writes about vampires and would love nothing more than to become one of the creatures she writes about because she feels so out of place in the human world. What she doesn't know is that the characters in her novels are all real and they've started to take notice of this.
You can read this book on it's own, I think, but there are a couple of characters that show up from the first book, In the Forests of the Night, that might be of interest when the pop up here.
All pictures, quotes, and videos belong to their respective owners. I use them here solely for the purpose of review and commentary.