This Top 5 Wednesday is going to be particularly hard because Top 10 Tuesday last week was so similar. How does one narrow down even further than Top 10? I tell you, I do not envy judges in competition shows.
I think my spin on this is going to be my top 5 favorite books of 2015 that made me emotional. I either cried during the reading of the book or just after. That, or I curled up in a little ball and kept asking all these questions in my head about the story and didn't come up for air for awhile. :D
5. Paper Things by Jennifer Richard Jacobson
The harshness of reality that the brother and sister in this book had to face, and at such young ages, made me so sad. They were trying so hard to be good people, to be the kind of kids that their mother would have wanted, but life is harder than you think and it doesn't always work out like the stories say they will. This wasn't a crying book, but it was at least a melancholy mood book.
4. Extraordinary Means by Robyn Schneider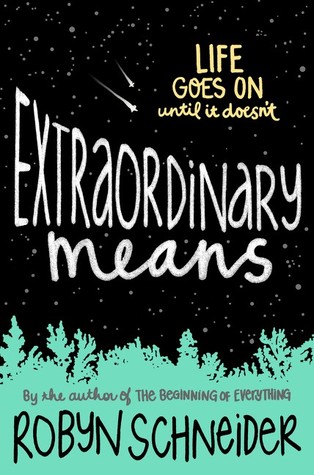 Some of the best emotional books are the ones that creep up on you when you least expect it. Did I know that this book wouldn't be all sunshine and daises? Well, yes, yes I did. It was really good, but then there's a revelation near the end that makes me have hope again before dashing said hope against a rock. I was heartbroken after finishing Extraordinary Means.
3. Saga by Brian K. Vaughn
I've read the first four collected volumes of this series so far and each one leaves me more broken than the last. There's so much emotion packed into such a short amount of time that sometimes I feel drained after reading Saga. There's war, family drama, and so much more.
2. Every Last Word by Tamara Ireland Stone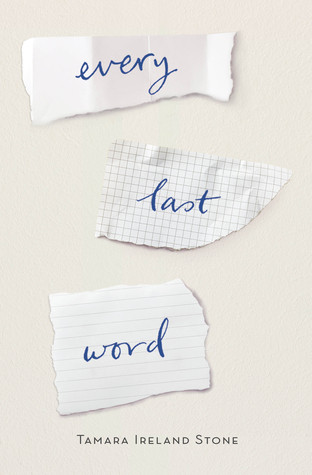 There was a pit in my stomach during many scenes in this book and I had this intense feeling. I'm not entirely sure what it was; perhaps we would say I had a major case of the feels? Anyway, this book hit home in more ways than one and it definitely ranks high on the "Let's leave the Hermit Librarian alone for a bit, shall we?" category.
1. The Fault in Our Stars by John Green
I fell in love with the characters in this book and to see them suffer, and some of them not make it at all, was heart wrenching. I made this mistake of finishing this book at work and I was bawling in my office. Not a pretty picture, but it was a great book.