Top 5 Wednesday is a weekly meme hosted by Gingerreadslainey. Check out the Goodreads group here.
I try not to judge books by their covers, but it does happen from time to time. This post is an instance where that act came back to bite me in the literary butt.
5. Rat Queens, Vol. 1: Sass & Sorcery by Kurtis J. Wiebe and Roc Upchurch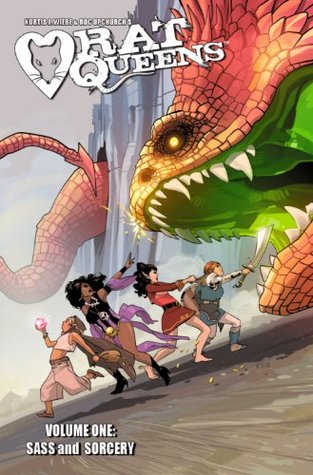 I am a big fan of manga and graphic novels. This book looked epic. I was let down, though, by the bland and basic story line. The art was really pretty, but I felt like it was a book I'd read many times before without any special aspects to make the repetitiveness worth it.
4. Into the Wild Nerd Yonder by Julie Halpern
I hate it when I can't connect to the characters. Next to plot, they're the most important thing in a book. Nobody in this story made any sense, especially the main character. Her inner thoughts told us one thing while her actions proved the complete opposite.
The only thing I'm glad of regarding this book is that it was incredibly short. If it had been much longer, I'm not sure I would have been able to finish it.
3. Worlds of Ink and Shadow by Lena Coakley
I wanted to like this book, I really did. It's got a beautiful cover and it's about the (fictional) lives of authors that I do enjoy.
I was disappointed because I found the writing style to be incredibly ill paced and not engaging at all. The characters were one dimensional and virtually interchangeable.
I might give it another go at some point because I did receive a finished copy of it in January's Owlcrate, but it won't be near the top of the list any time soon.
2. Me and Earl and the Dying Girl by Jesse Andrews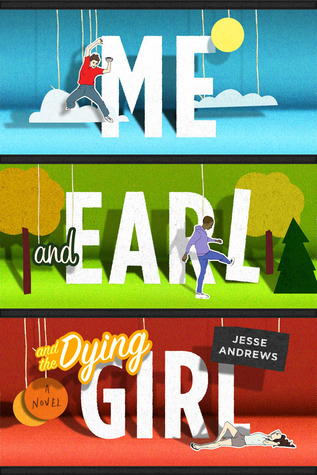 Besides the fact that it got a lot of hype, I picked this book up because the cover was cool. It looks like a paper doll marionette show of some kind and the main character was a movie geek, which I mentioned liking above.
However, this book was flat out terrible. Nothing happened over the course of the story. There was no action, no character development. It was one of the biggest disappointments of 2015.
1. Movie Game by Michael Ebner
I thought this one looked cool because it reminded me of a video game cover and I do like video games. I also like movies or movie geek characters.
This book is the lowest on the list, the worst rating, because it was so dull that I couldn't even finish it. I think I got about 25% through before I allowed myself to put it down.