Novellas are often a fun read because they give us insight into the characters we know and love. We can see their backstory, a missing point of view, etc.
I've not read as many of them as I thought, so among my choices for this Top 5 Wednesday, I'll include some of the novellas that I am most looking forward to.
5. Night of Cake & Puppets by Laini Taylor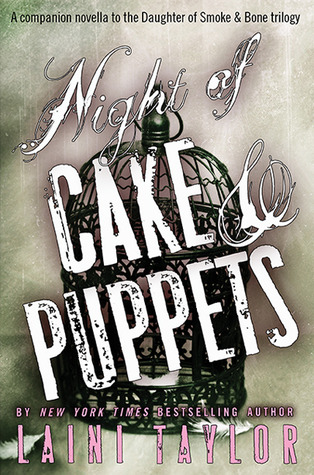 As soon as I was finished with
Daughter of Smoke & Bone
, I knew I would want to read this. It is a side story for Kaoru's best friend, Zuzana. Zuzana was an amazing character in
Daughter of Smoke & Bone
. She had so much life and spark that I wanted to find out more about her. It details her first date with a boy named Mik aka Violin Boy. Who knows what trouble these two will get into?
4. The Demon in the Wood by Leigh Bardugo
I loved the Darkling in
Shadow & Bone
and was holding out hope that he wasn't as bad as everyone was saying. Maybe he could be redeemed? Sadly, it isn't looking like that is going to happen. Well, if I can't have that happy ending, at least I can get a glimpse of what he was like before he became the Darkling in this novella.
3. The Assassin's Blade by Sarah J. Maas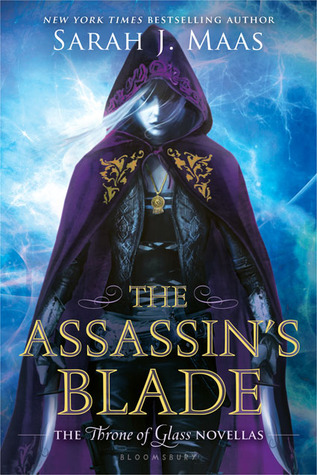 There is no such thing as too much Celaena Sardothien. There were a few things in Throne of Glass that she mentioned, or at least one person in particular (Sam), that I want explained. There may be at least a glimpse of that in these novellas and I'd be so pleased to read these sooner rather than later.
2. Happily Ever After by Kiera Cass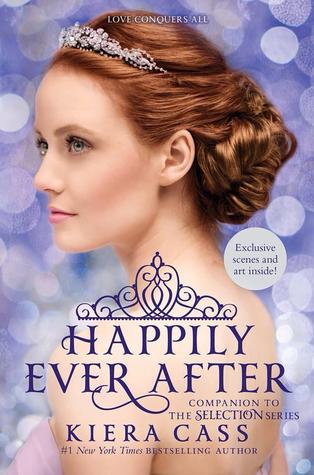 As much as I love reading about America Singer and her journey to the throne, I want to read about some of the characters before they entered her life: Amberly, Maxon's mother; Aspen, the guard who loves America. These sides stories sound like they will help me to understand the motivations of these characters more. Whether that means I will like them more or not has yet to be determined.
1. Glitches by Marissa Meyer
I love Cinder. She's one of my favorite heroines of recent YA and I'd like to see more about her interactions with her step family. She has a step sister that she seems somewhat close to. It sort of reminds me of the Cinderella character in Ever After (the film). I'm hoping to pick this one of the soonest, as the conclusion of the series is fast approaching.