I've been on a break from readathons lately and after seeing the announcement for the Slay That Series readathon, I thought it might be a good one to participate in.
For those of you that don't know, Slay That Series is a readathon that, this time, is running from 13 March - 20 March. The aim is to finish that series that's been hanging around your TBR for ages (or starting a new one if you want, that's cool too).
This readathon is being hosted by SarawithoutanH (her announcement video is
here
) and ReadLikeWildFire (her video is
here
).
There are apparently going to be lots of Twitter and Instagram posts to go along with the readathon. You can find them using the hashtag #SlayThatSeries (the Twitter/Instagram accounts are @slaythatseries). There's also a Goodreads group for bloggers that might not have a video platform
here
.
For this round I decided to tackle the Infernal Devices series. I started Clockwork Angel recently at the behest of many friends (especially Aria Mia!) and I'll be using next week to hopefully get through that series!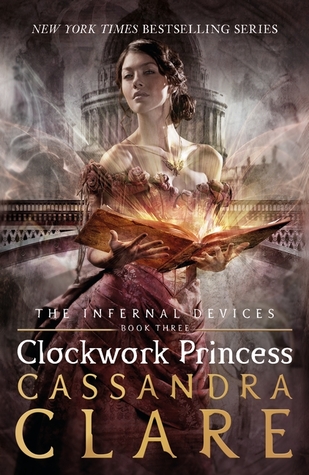 All pictures, quotes, and videos belong to their respective owners. I use them here solely for the purpose of review and commentary.