Waiting on Wednesday is a weekly meme from Jill at Breaking the Spine. Each week you can showcase a pre-publication book you're looking forward to (waiting on) and share the link on Jill's blog.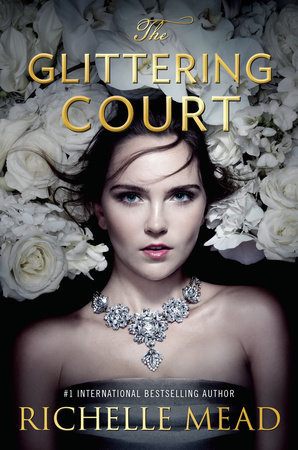 For a select group of girls, the Glittering Court offers a shot at a life they've only ever dreamed of, one of luxury, glamour, and leisure. To high-born Adelaide, whose wealthy family is forcing her into a loveless marriage, the Glittering Court represents something else: the chance to chart her own destiny, and adventure in an unspoiled, prosperous new land across the sea.





After a chance meeting with the dazzling Cedric Thorn, Adelaide poses as a servant to join the crop of impoverished girls he promises to transform into proper ladies. But her familiarity with upper class life comes with a price: she must hide her identity from her new friends, mysterious refugee Mira and fiery former laundress Tamsin, and most importantly, from Cedric himself—even though she's falling in love with him.





Everything begins to crumble when Cedric discovers Adelaide's ruse, and she catches the eye of a powerful young governor, who wants her for a wife. She didn't leave the gilded cage of her old life behind just to become someone else's property. But nothing is as daunting—or as wonderful—as the potent, forbidden attraction simmering between Adelaide and Cedric. One that, if acted on, would make them both outcasts in a wild, dangerous, uncharted world, and possibly lead them to their deaths.
I've never read anything by Richelle Mead, even though I've always meant to start her Vampire Academy series. I recently got the chance to check out a sampler of
The Glittering Court
, so that will be my first taste of her work.
The sample started out a bit mediocre, so I'm hoping that it'll turn out better later on. I'm curious if this book will turn out as advertised:
The Selection
meets
Reign.
I liked
The Selection
and I do enjoy books that take place at court, so maybe that'll work out. Adelaide is interesting so far, but I think she'll be much more likable once she's out of her grandmother's house, so to speak, and interacting with the ladies of the court (each of which have their own secrets, I'm sure).
All pictures, quotes, and videos belong to their respective owners. I use them here solely for the purpose of review and commentary.