Top 5 Wednesday is a weekly meme hosted by Gingerreadslainey. Check out the Goodreads group here.
This week is going to be a doozy. There are some books we love so much, characters we've come to know as well as ourselves, and when that story is over we suffer what is called a book hangover.
According to
Epic Reads
, a book hangover can be summarized by the following graphic:
These are just a few of the books that left me suffering from a book hangover when I finished them.
5. Extraordinary Means by Robyn Schneider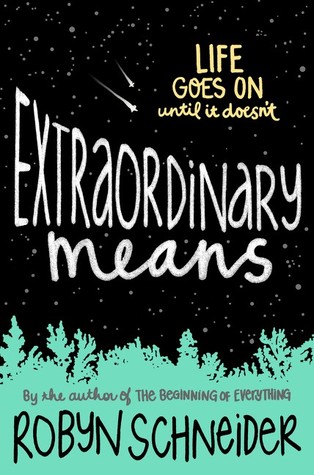 You've got upsetting stuff, then HOPE!, then crushing defeat and tears, so many tears.
4. The Five Stages of Andrew Brawley by Shaun David Hutchinson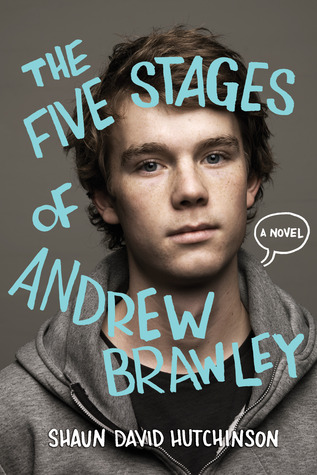 For this one, the ending wasn't what had me curled up on the couch and weeping. The ending was good and, dare I say it, happy, but the journey to get to that happy ending was sad and so heavy with feeling that it was hard to get to the last page and even then, I was sorry to see it be all over.
3. Changes (Harry Dresden #12) by Jim Butcher
This is one of the later books in the series, but there is so much going on in this series, so many secrets revealed, and couple with a tragic ending, it was such a painful read. It's saddening to even think about.
2. Harry Potter and the Deathly Hallows by J.K. Rowling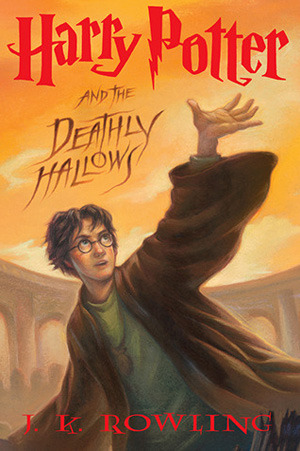 I thought about saying either Order of the Phoenix or Half Blood Prince because there were significant deaths in those books that tore me up more than the ending of Deathly Hallows. However, I think I'm using Deathly Hallows in this instance because it represented not only the end of a book, but the end of the Harry Potter series, which had been a way of life for so many years previous. It was heartbreaking to realize there would be no more new stories (at the time).
I thought this series would go on for a lot longer. I thought there would be a happy ending. I never thought I'd be crying so much and longing for more, for new, for anything to tell me that it wasn't over.
It was.
All pictures, quotes, and videos belong to their respective owners. I use them here solely for the purpose of review and commentary.