Top 5 Wednesday is a weekly meme hosted by Gingerreadslainey. Check out the Goodreads group here.
Oh wow, hitting me right in the heart this week is the topic for Top 5 Wednesday. There are so many things to chose from!
I'm going to narrow it down a bit to help with the enormous amount of choices by picking the fictional things I want from the Harry Potter novels.
5. A flying car
It'd be scaring as anything and I'd probably have to deal with my fear of heights at some point, but how cool would it be to fly a car?!
4. Pensieve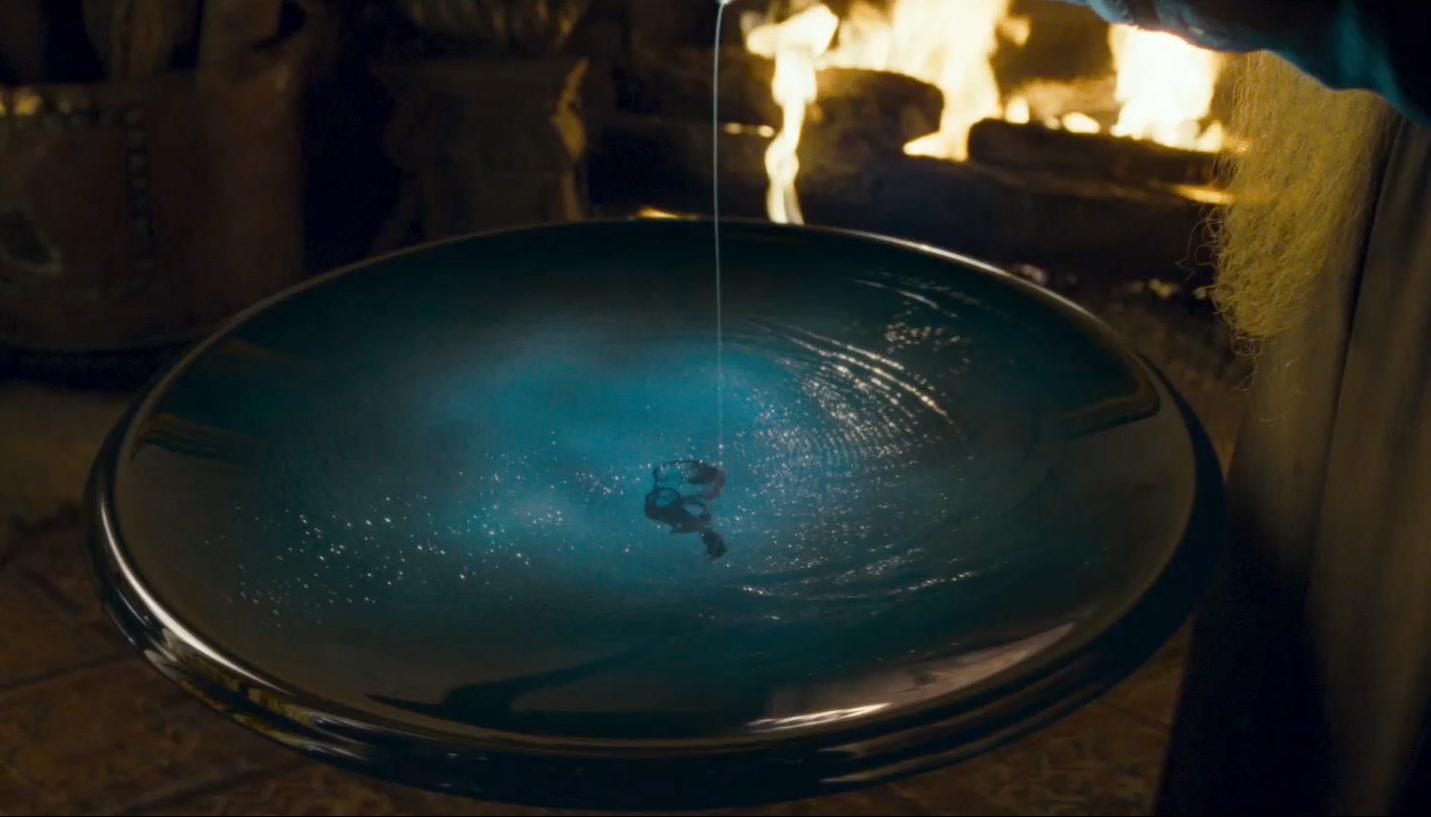 I have a terrible memory. It comes and it goes, but mostly short term is the only thing I can sort of depend on. A pensieve would be the perfect thing for someone like me.
3. Hermione's bag
I would seriously have all of my books in here. It's able to hold everything you'd ever need, plus it's practically weightless! I'd never have to chose between what book to bring again!
2. A wand
It's the first thing a wizard needs when they begin school and is the basis for most of their magic. Who wouldn't want a wand?
As an aside, according to Pottermore my wand is Elm with Unicorn hair, 10 3/4 inches, with hard flexibility.
1. Time Turner
Sure it's dangerous, but by the gods do I want a time turner. Time travel is the epitome of magical "technology" and it isn't mentioned nearly enough in the series.
All pictures, quotes, and videos belong to their respective owners. I use them here solely for the purpose of review and commentary.